Youth Workers Need Support:
When it comes time to crunch the numbers Youth Workers will often get the ax. I think this comes with the fact that not many people understand what it is that youth workers do and how they affect youth culture. This short story is calling UK citizens to stand up for keeping youth services running at maximum capacity.
Children and Young People Now - MP's called to back Youth Work
Teen Writes Self Help Book For His Peers:
A young man named, Alex Southmayd, who is still in high school has written and published a self-help book for his fellow teens. While some may balk at the idea of a teen writing about such important issues due to lack of perspective brought on by very little life experience. However I'm inclined to think that it is the teens themselves who can best communicate to their generation. Wouldn't it be amazing to see more young people take their passion to the publishers? I bet there would be a lot we could learn from them along the way.
The book is call Brain Snacks for Teens and is available on Amazon.com.
Care2 - First Self-Help Book Written For Teens By A Teen
Traditional Youth Groups Could Be Detrimental To Their Purpose
Blogger Michael Krahn (www.michaelkrohn.com) posted a lively and controversial article on three ways in which youth groups may be "destroying children". While his language is harsh there I see some truth to his points. 1. Youth Groups Foster Peer Orientation. Separating adults from youth has been happening since the 60's cultural revolution, but is it the right thing to continue? 2. Youth Groups Undercut Wholistic Community. Without the varied input of different age groups some people can get stuck into a rut of interpretation. 3. Youth Groups Too Often Try To Attract. Do we really want to try and motivate people based on consumerism and entertainment or do we want to see real life change and commitment? Take a read and see what you you think. It may have some serious implications for your church so be careful.
michaelkrahn.com Youth Groups Destroy Children
How To Tell The Difference Between Teen Drama and Teen Depression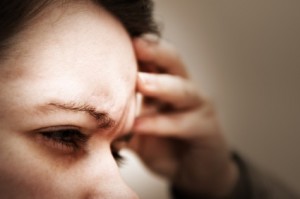 For parents, teachers and youth workers it can be hard to tell when one of the teens we know is having a bad day or is in need of medical attention due to depression. This article takes some time to weigh in when you
might help you to access your decision on how to help them.
teendepression.org - Causes Of Teen Depression